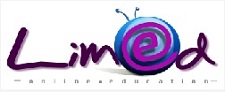 Linguistic Meta-Educational Engine for Audiovisual Content
LIMED will create a new form of interactive audiovisual content: the linguistic quiz-enabled video.   
Our Project
Our project shall develop an innovative demonstrator than can turn any available foreign language video into a terrific learning tool for the language in question.
 Thus, the LIMED project is anchored in the new field of Edutainment (Education + Entertainment), proposing the automatic generation of comprehension quizzes on highly attractive preexisting audio-visual content (for example, foreign language TV series or news). This engine will be implemented for contents that can be accessed on the go, anywhere and at any time.  (e.g., TV series or evening news)
|More…|
The partners
  The LIMED consortium consists of 3 French partners:
 –  4N media group
– Jamespot
– Institut Telecom, with the involvement of two of its laboratories : LSH and ARTEMIS
|More…|
News
Our ongoing work and research :
– Survey on English learning.
– Our publications and seminar participations
| More…|